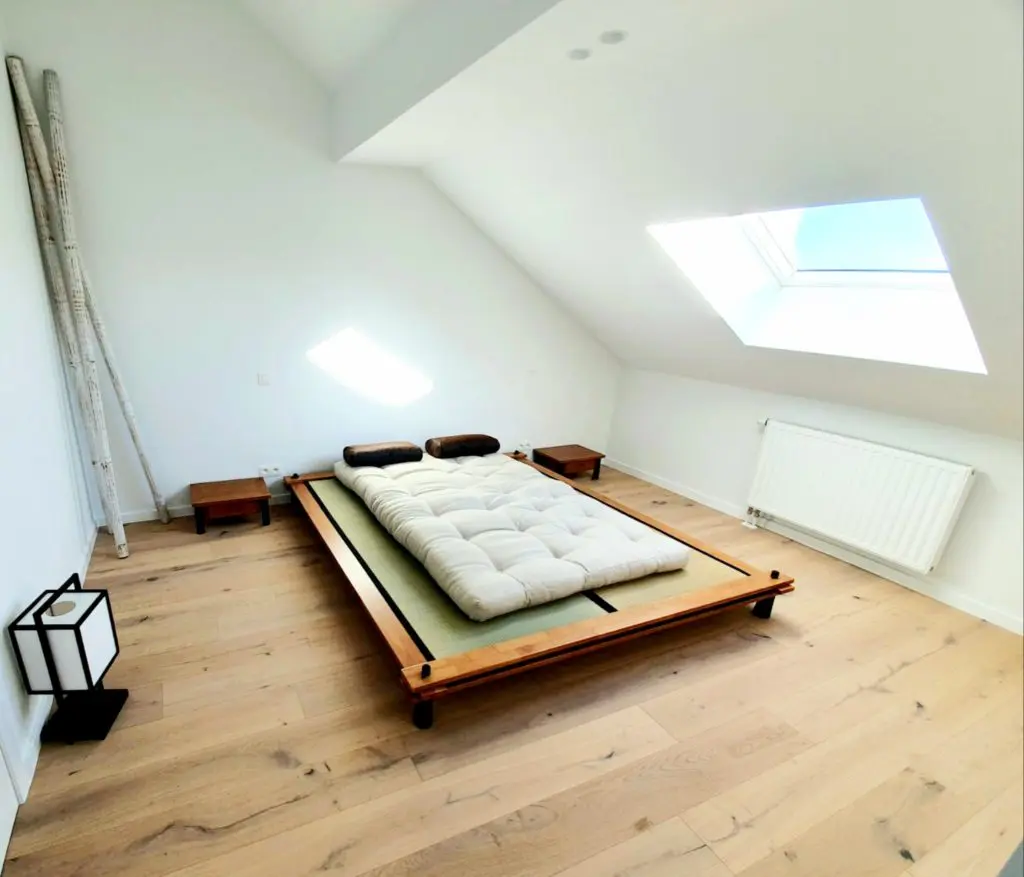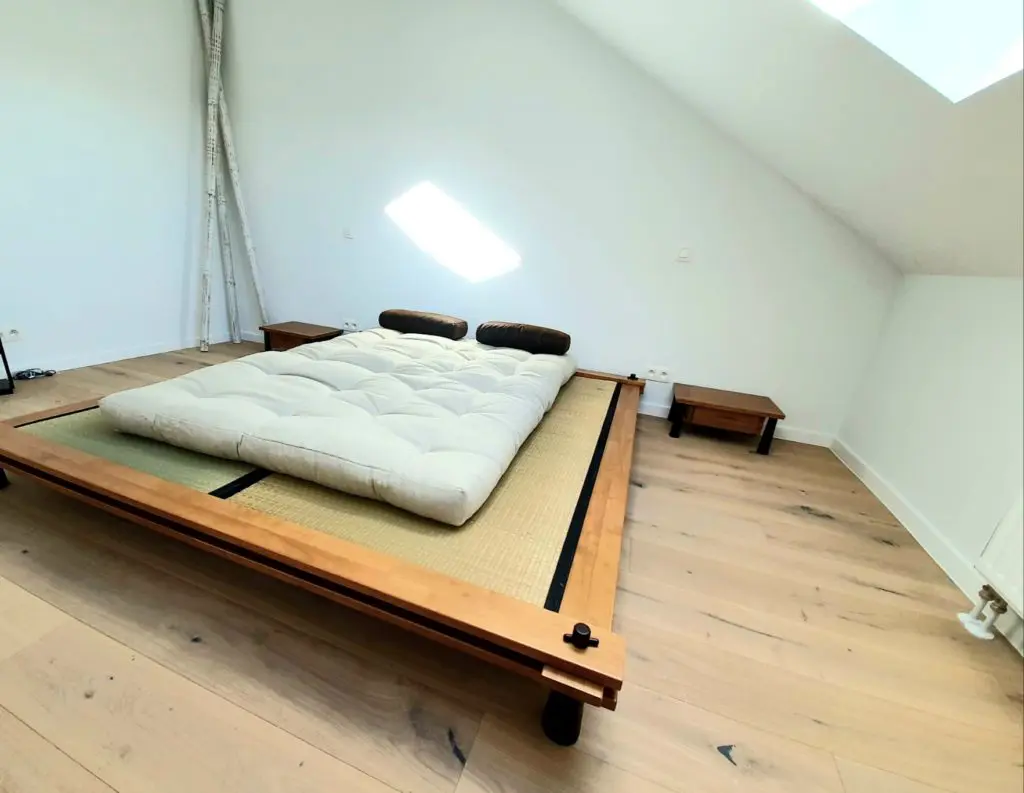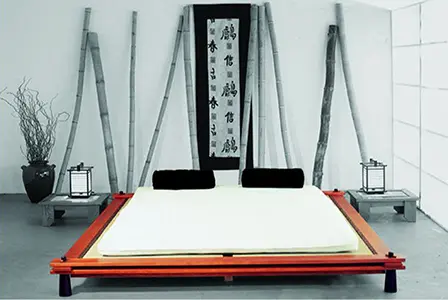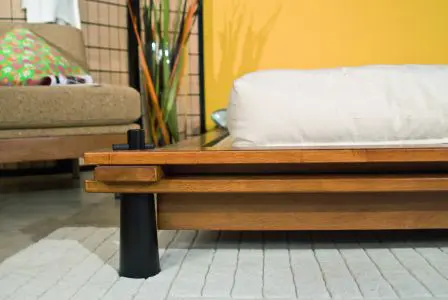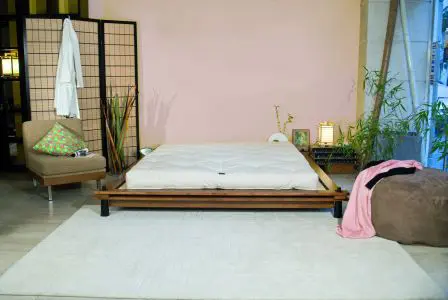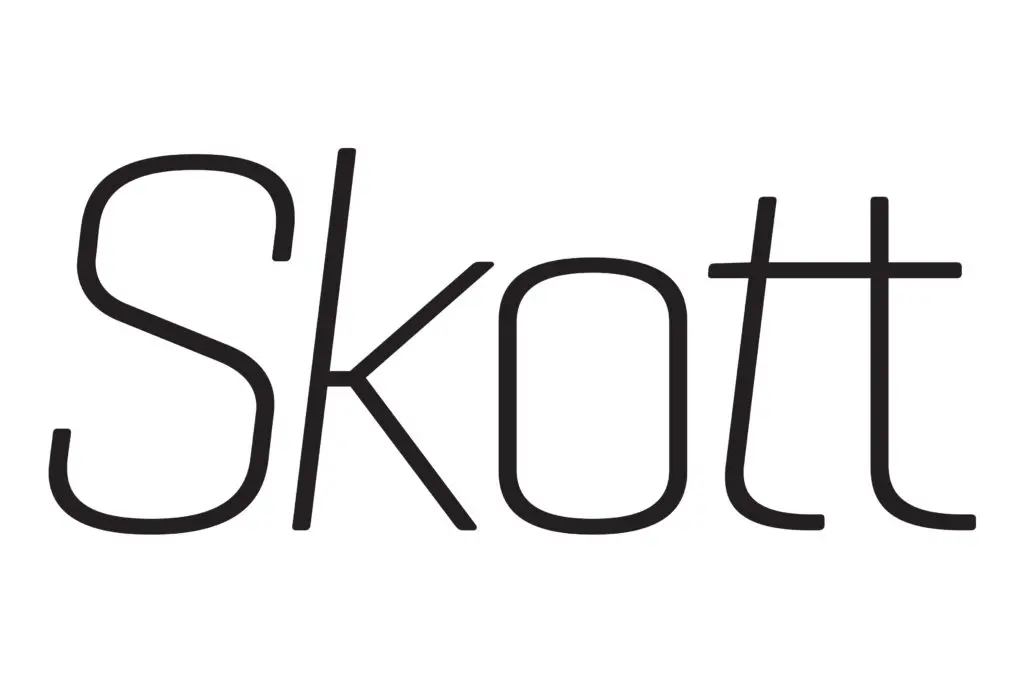 Our bed model SATE SAN in the Asian style and original is made entirely of solid hevea. The rubber tree, the rubber tree or Brazilian rubber tree (Hevea brasiliensis) is a tree species, of the genus Hevea of the family Euphorbiaceae. Latex is extracted from it and used to make rubber.
This very resistant species of wood comes from the great Amazonian forest and is cultivated in Indonesia for the needs of the furniture industry.

The special feature of this bed is that all parts fit together without screws.
Share on your social networks