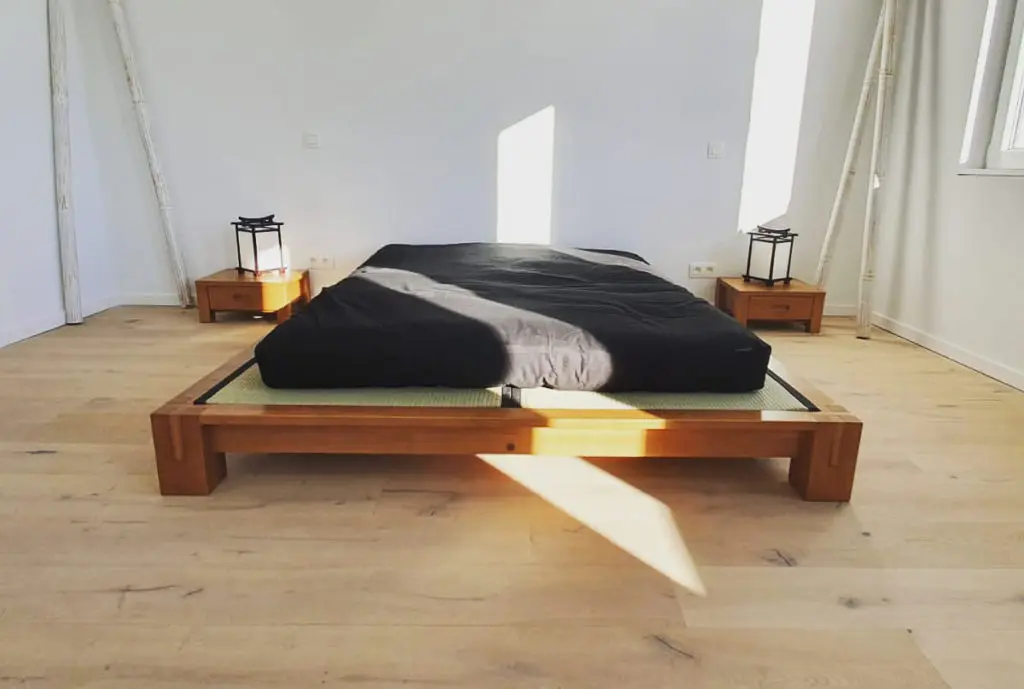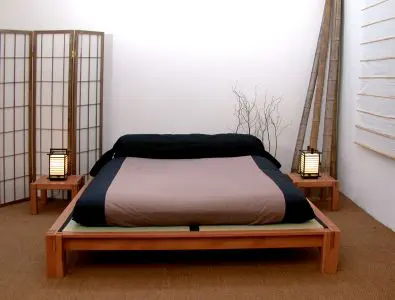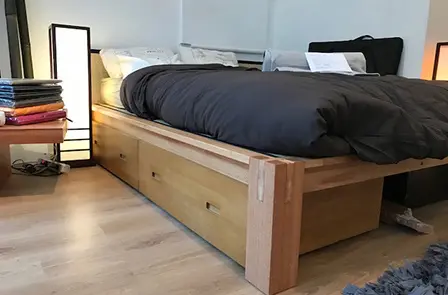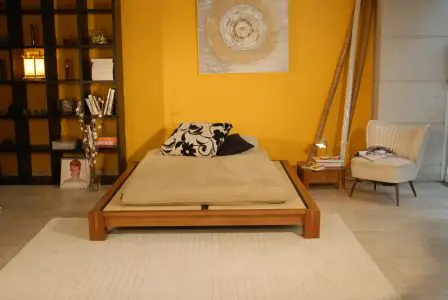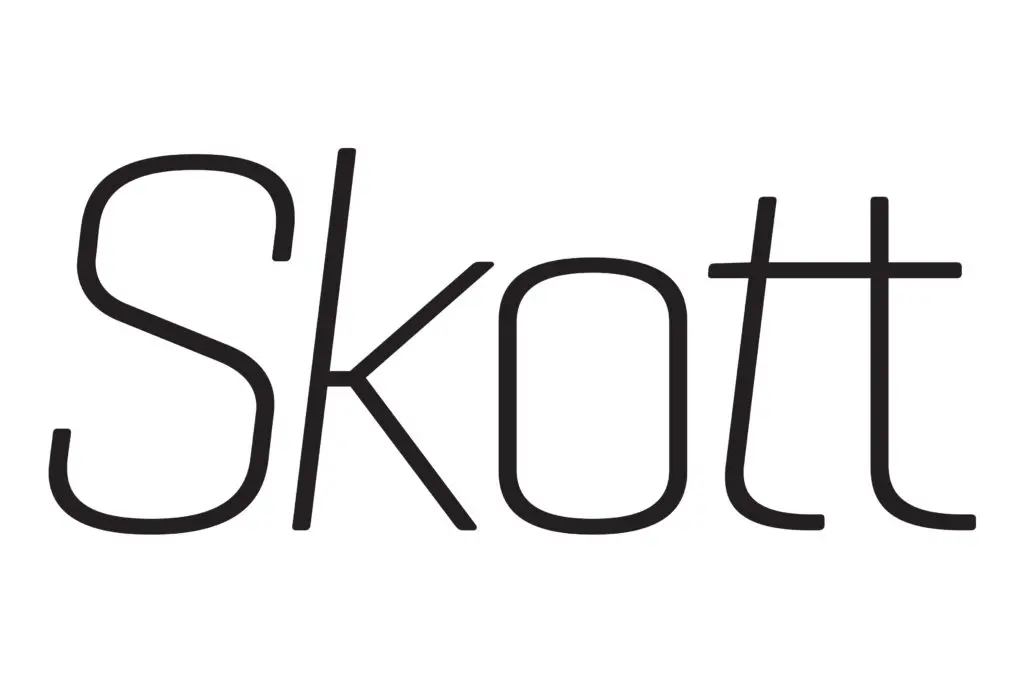 Our SAKE bed model is made entirely of solid hevea. The rubber tree, the rubber tree or Brazilian rubber tree (Hevea brasiliensis) is a tree species, of the genus Hevea of the family Euphorbiaceae. Latex is extracted from it and used to make rubber.
This very resistant species of wood comes from the great Amazonian forest and is cultivated in Indonesia for the needs of the furniture industry.

This bed is available in a honey shade. Many options allow you to customize it. The mattress can be inserted into the bed or placed on a tatami for a flattering look.
Share on your social networks