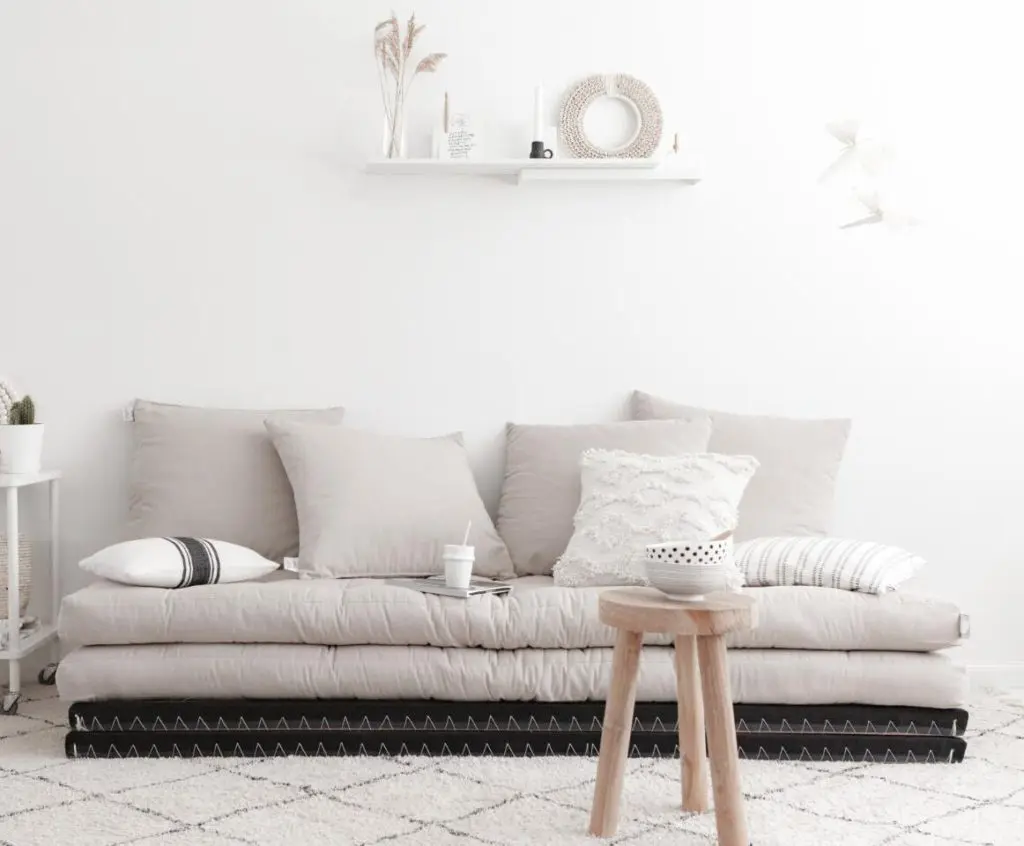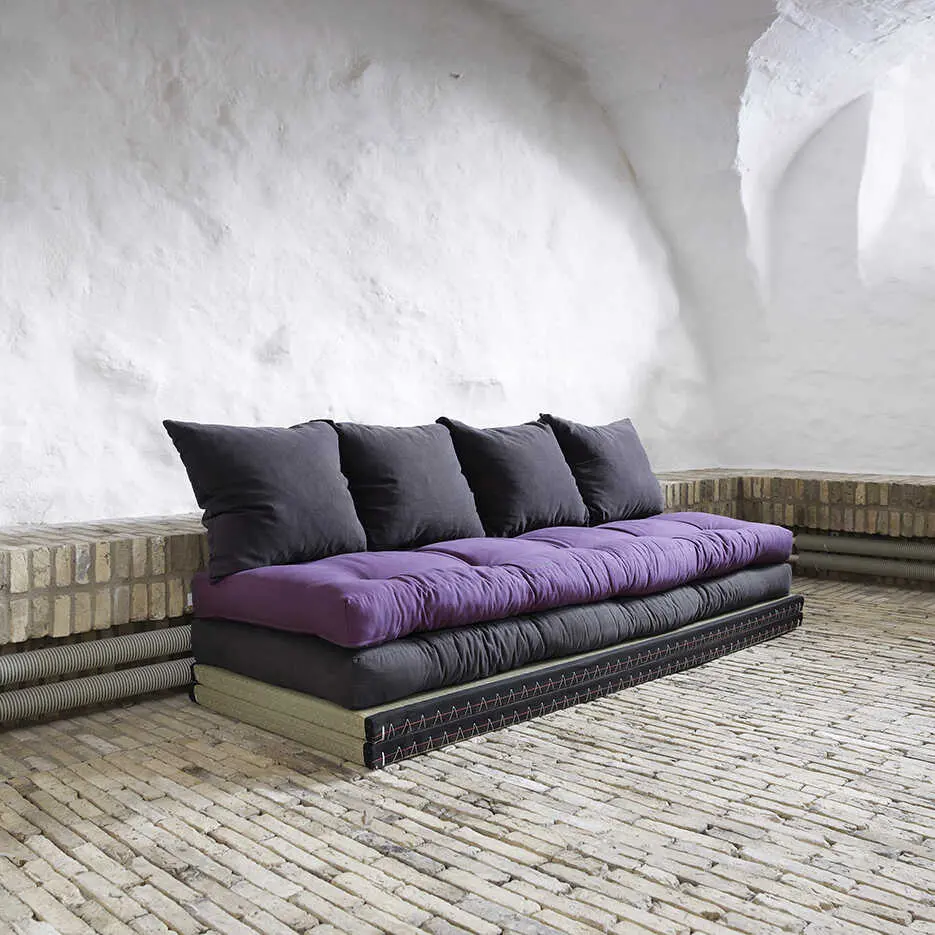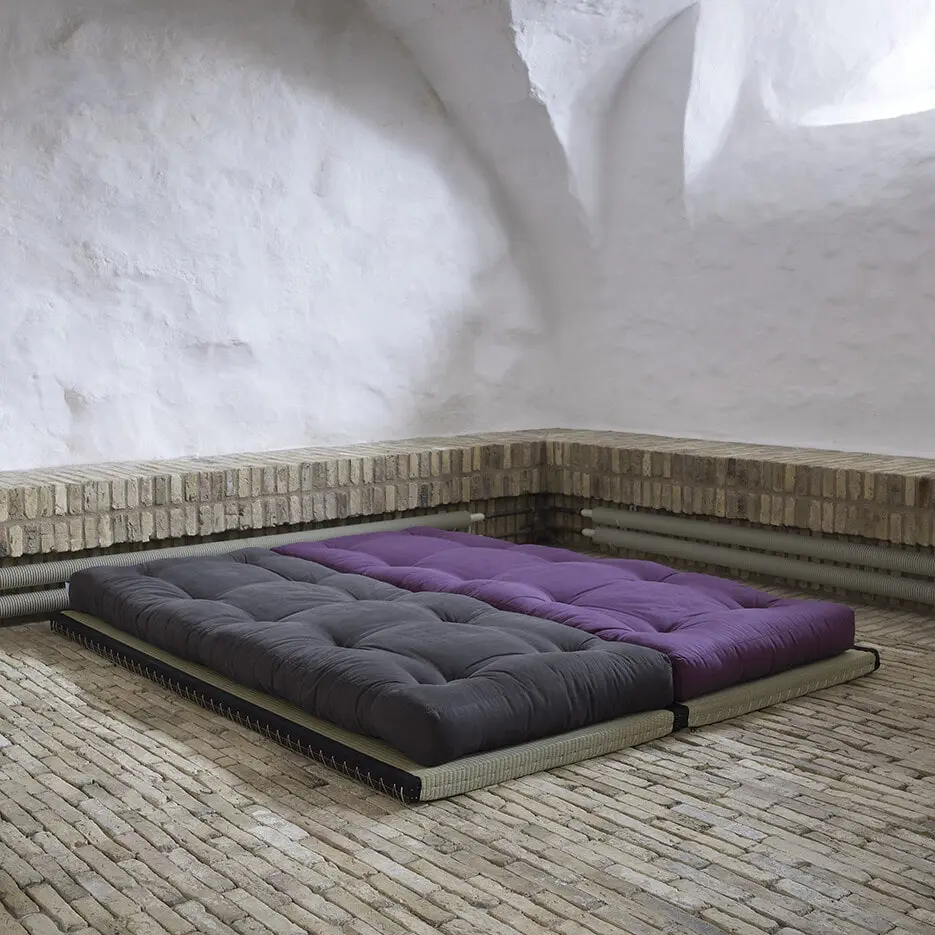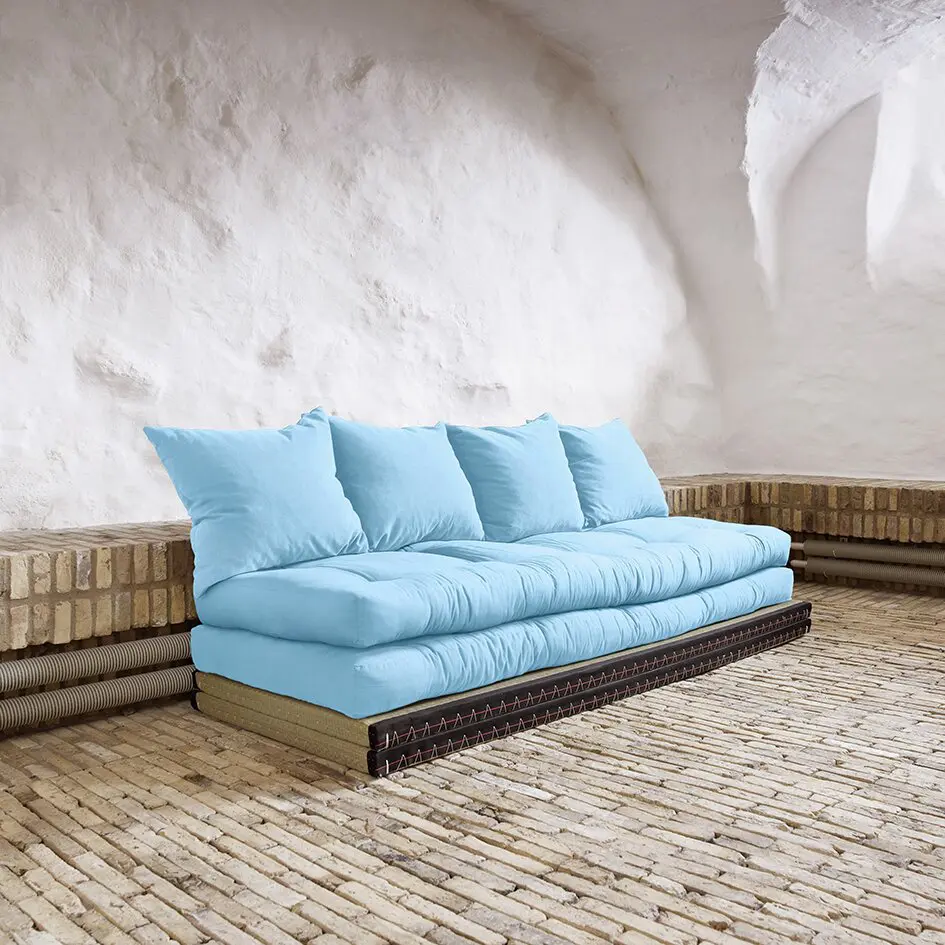 CHICO is one of our most basic and easy-to-use designs and is highly adaptable to your changing needs.

Built from just two Tatami, two futon mattresses and two sets of cushions, Chico changes shape easily.

There is no mechanism, in fact, its parts fit together without connecting parts.

This means that you can easily convert your Chico into a corner sofa, a small sofa or a double bed!

This simple but effective sofa is ideal for parties, relaxing and entertaining guests.
Share on your social networks